Thank you for registering!!
After completion of the seminar you will receive a certificate worth $2,000 that you can use towards your home purchase.
Event Details
DATE: August 11th 2018 at 12:00pm
LOCATION: La Rosa Realty Lake Nona, 8236 Lee Vista Blvd. Ste D, Orlando, Fl 32829
COST TO YOU: $0
LUNCH: Will be provided
What do I need to do now?
Save the date on your calendar
Invite your friends and family who can take advantage of the home buyer rebate certificate
Waiting Can Affect your Home Purchase
Here is How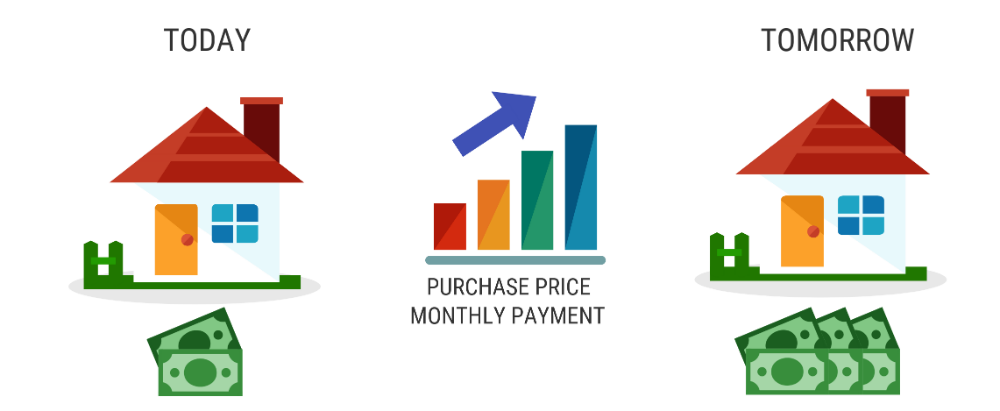 Interest rates and home values are steadly rising. Wating to purchase your home may result in a higher purchase price and monthly payment.
Preparing to purchase your home now may result in big savings for you in:
Lower purchase price
Lower monthly payments
Less time paying rent
These are Just a Few Questions
that will be Answered at the Seminar
Is it the right time to buy?
How much can I afford monthly?
Should I be pre-qualified or pre-approved?
Which are my financing options?
Do I really need an inspection?
What resources do I have to avoid paying too much?
How much will it cost to be represented by a Realtor?
Where do I start to be ready to purchase a home?
And much more...
More information
If you have any specific question that has not been answer here please get in contact with us buy calling us at 407-410-4105 or filling the form below.
-Certificate expires 6 months from it's issue date.
-
Certificate can only be redeem at time of closing and can only be used for closing costs.

-To redeem certificate you must use the real estate services of CM Florida Properties
To redeem certificate you must close on your home purchase with a team member of CM Florida Properties Team.
-Only valid on home purchases of to $200,000 or more.
-Cannot be combined with any other offers.
-Certificate can only be redeem once.
-To redeem certificate all conditions above must be met.
Offer can be changed at any moment without prior notice.