What to Expect from a Buyer's Consultation with a Realtor
Posted by Cesar Sanchez on Wednesday, January 10, 2018 at 4:18 PM
By Cesar Sanchez / January 10, 2018
Comment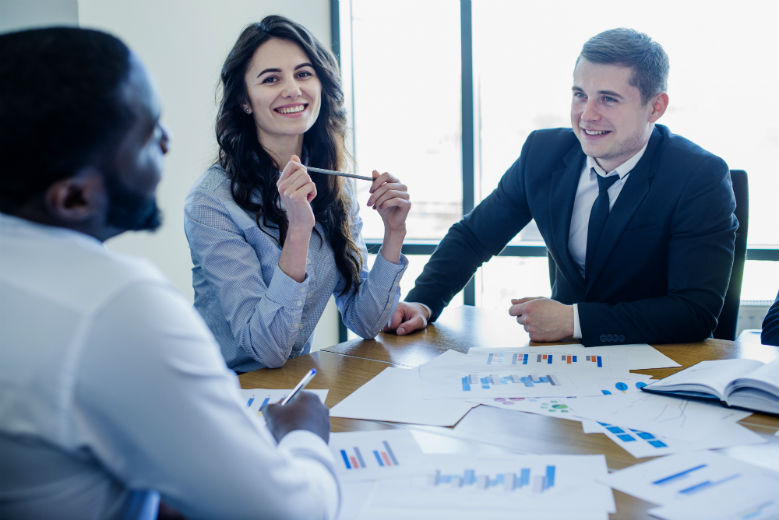 One of the first steps a home buyer should take is setting up a meeting with a Realtor. The Realtor will offer professional advice, make the process of buying a home easier and may reduce and solve some of the concerns most home buyers may have.
If this is your case and you need to purchase a home, contact your Realtor to set up the meeting as soon as possible as there are critical steps to take to reduce the time it takes to buy a home depending on your conditions.
The question is, what can you expect from this meeting and what should you do to prepare for it?
Here are a few highlights of what you can expect.
1. You will get to know each other
Once you sit down with your Realtor, he or she won't immediately start talking about business. Your Realtor will probably start by getting to know you a bit and letting you get to know him or her as well. Among other things, your Realtor may ask personal questions, some of them regarding your finances and is usually better when trust is built from the beginning of the relationship.
2. Explain how the Home Buying Process Works
If you have previously bought a home, this step will be fast and easy. If is your first time, there is a lot to learn but your Realtor will explain everything from the first step until the closing table and everything in between.
3. Market Conditions
Your Realtor will explain the current market conditions and how it affects your home buying perspective. He'll cover available inventory, buyer negotiating power, interest rates and local list price to sales price ratios. This will give you an idea of what to expect when looking for homes and placing an offer.
4. Asses your Financing
If you are pre-approved, you are ready to continue to the next step. If not, your realtor will assess your financial status and recommend you lenders that can get you preapproved. This is a fundamental step because it lets you know what are you qualified for and how much you can afford to buy a home.
5. Define your Real Estate Needs
You are going let your Realtor know what are you looking for in a home. How many bedrooms, how many bathrooms, your preferred neighborhoods, and so forth. This will give him an idea of your home expectations. Your realtor on the other hand will determine the viability of your wants and needs and together you will build to a list of requisites for your home search.
6. Define a Strategy
Giving your conditions and your wants and needs your realtor will determine a strategy on what's the best approach to satisfy your real estate needs given market conditions, your needs and how much you can afford.
7. Home Search
If you have a green light from your lender, your Realtor will do a search for homes in the Multiple Listing Database (MLS) and will show you what's available. You will look at the options and determine if some of the available homes suit your expectations. If they don't, it may be necessary to review the wants and needs and maybe adjust some of them. If you like some of the options, your Realtor will schedule the showing of the homes.
WHAT CAN YOU DO TO PREPARE FOR THE CONSULTATION?
Sit down and talk to your partner or family member who will take the decision with you and get into an agreement regarding your wants and needs for your next home.
Gather all documentation requested by your Realtor for the meeting. If you are not preapproved, this may include bank statements and paystubs.
Relax and enjoy the process. If you are with a good Realtor he or she will make the process informative and fun.
If you are planning on buying a home and have not yet set a Consultation do it now by filling the form below or calling 407-309-1885