The Truth Behind Home-Ownership For Young Buyers
Posted by Robert Guerrero on Tuesday, August 10, 2021 at 6:34 AM
By Robert Guerrero / August 10, 2021
Comment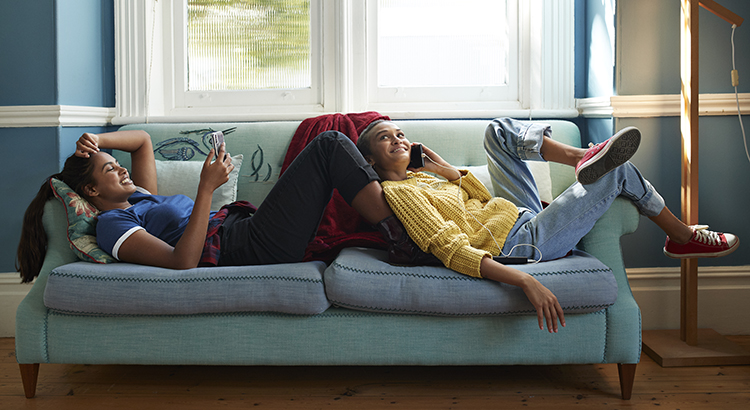 We completely understand that when it comes to purchasing a home the entire process can feel rather intimidating. This can be seen as a recent survey illustrated that many homebuyers ages 25 to 40 may be unsure about the home buying process and what they can afford. The survey found that:
"1 in 4 underestimated their buying potential by $150k or more"

"1 in 4 underestimated the increase in value by $100k or more"

"47% don't know what a good interest rate is"
As the results would show, because of this they feel uncertain and either given up on their search, or an even worse fate, prematurely decided that homebuying is not something that is for them and don't even give themselves the chance to embark on this wonderful journey.
If you are interested in buying or are just curious about the buying process, here are three essential concepts that I put together about homeownership that will certainly help you get the ball rolling.
1. The clarity you need about down payments
One of the most common obstacles that is viewed as a major stumbling block for homebuyers is the down payment for the home, however, that does not have to be the case at all. As Freddie Mac says: "The most damaging down payment myth—since it stops the homebuying process before it can start—is the belief that 20% is necessary." According to the most recent Home Buyers and Sellers Generational. According to the most recent Home Buyers and Sellers Generational Trends Report from the National Association of Realtors (NAR), the median down payment for homes purchased between July 2019 and June 2020 was only 12%. That number is even lower when we control for age – for buyers in the 22 to 30 age range, the median down payment was only 6%.
2. The potential of affording more home than you think is highly plausible
Given the state of the world during the pandemic we have seen that now more than ever people are realizing how important it is to have a living space that caters to your needs and how a stable home can provide that for you. However, many young homebuyers seriously underestimate how much home they can actually afford which is to their own detriment as this means that they will miss out on many of the long term benefits of owning a home. An article published by the National Association of Realtors puts it best as they explain that "Many young adults are underestimating how much they need for homeownership, the survey finds. Millennials underestimated how much home they can afford right now, how much interest they would pay over a 30-year mortgage, and how much home values appreciate, on average, over 10 years…" Consulting with realtors to get a grasp on how much home you can actually afford when starting out the home search process is an absolute game-changer and it gets you that much closer to changing from renting to buying.
3. The longer you wait the less affordable homeownership becomes
With mortgage rates starting to rise up again along with home prices as they are appreciating, simply waiting on buying a home now could cost you much more later. Chief Economist at Freddie Mac, Sam Khater, explains "As the economy progresses and inflation remains elevated, we expect that rates will continually rise in the second half of the year". The expected forecast speaks for itself, and with more reports coming out with the expectations that interest rates will rise in the coming months, even the smallest expected increase will influence your buying power. If you were deciding on buying a home and are still on the fence about it, there is no time like the present!
If you are feeling uneasy about the idea of starting your home search, try to take it easy on yourself as you're not alone. Let's get connected today so that we can talk a bit more about the home buying process, what the search entails, what you will need to start the search, and what to expect moving forward.