Trends in Retail and its possible effects in Real Estate in Orlando
Posted by Cesar Sanchez on Friday, November 3, 2017 at 9:02 AM
By Cesar Sanchez / November 3, 2017
Comment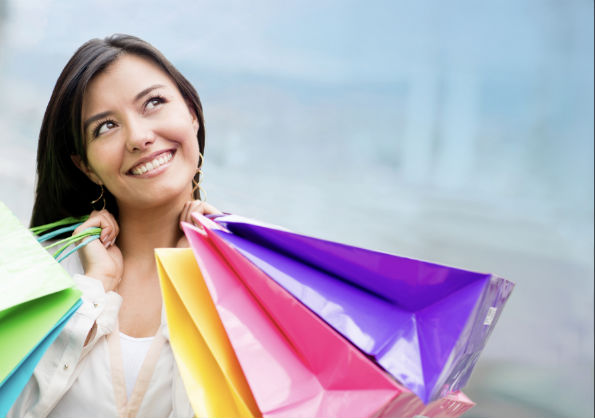 "Shopping" (CC BY 2.0) by Traveloscopy
In our last post, we described how Amazon has revolutionized the retail industry by its online business offering more value and convenience to customers than traditional retailers. We also mentioned that Big brand stores like Macy, J.C. Penney, Sears and RadioShack have closed hundreds of stores and others like Payless have file for bankruptcy and all of this is happening in a booming market.
The Orlando retail industry hasn't left their arms crossed waiting to be ran over. Read below what some retailers are doing to offer more convenience to clients and current with these market changes. Know what this means to your career if you work in retail and how does this affect the first-time home buyers.
HOW SOME ORLANDO RETAILERS ARE RESPONDING TO CURRENT RETAIL TRENDS
This revolution is making local retailers find new ways to reach their clients or they risk losing them and falling into the same fate as other retailers. Here some examples of how some stores are getting into the wave of technology.
Lake Nona Walmart, has 4 touch screen kiosks that allows customers place orders for items they did not find in the store. These items are ship to Walmart where the customer can later pick them up.
Ikea released an app with augmented reality that lets customer see how an item would look in their home.
Apparel retailers Neiman Marcus and Kohl's have invested in smart fitting rooms with screens that lets customer to change the color of an outfit and see if other sizes are available.
Publix and Target are testing lockers for delivery for customers who can't receive items at home. Although those tests aren't being done in Central Florida yet. Wal-Mart has curbside delivery at 12 Orlando-area stores.
CAN I FIND SECURITY AT MY CURRENT RETAIL JOB?
Live Career analyzed 24,000 jobs resumes created in Orlando and found that 31% of all resumes created pointed towards customer services retail jobs. All this competition and potential stalling of the retail market in Orlando represents a warning for retail jobs in the long term and might suggest that it may be a good idea to keep up with times and not relay too much on a customer service retail career.
But don't anticipate retail armageddon anytime soon either. Online sales will very probably continue to rise but that doesn't mean the physical stores will disappear in the next decade. People like to go out and have some fun with their shopping as well. Places such as Florida Mall, Mall at Millennia, Disney Springs and Winter Park's Park Avenue offer shopping experiences that probably cannot be matched online, at least so far.
HOW CURRENT TRENDS IN RETAIL AFFECTS REAL ESTATE DECISIONS?
Commercial Real Estate business owners should be in the lookout for new technologies and how that might affect their business to avoid getting wipe out by a new trend. Moreover, they should develop and implement such technologies to drive clients to them. For retail business that are about to launch, double check projections trends before embarking in new investments.
Homebuyers shouldn't be too worry about recent changes unless they work directly for retail businesses and cannot easily adjust the course of their careers if the worst were to happen. Nonetheless, since retail jobs in general goes hand in hand with services, and in a city like Orlando, where tourism drives the economy, there are plenty of opportunities out there.
What do you think about these measures? What other ways do you think Orlando should stay current with market changes in the retail industry? Please leave your comments below.