6 Ways Amazon has Changed the Retail Industry
Posted by Cesar Sanchez on Thursday, November 2, 2017 at 10:22 AM
By Cesar Sanchez / November 2, 2017
Comment
It's been widely known that the retail industry it's in trouble. We've seen big names in the industry downsizing such as Macy, J.C. Penney, Sears and RadioShack. All of them have said they will close more than 100 stores. Payless filed for Bankruptcy and many more names have seen their stock prices down to multi year lows. What's ironic is that all of this is happening at the same time as the GDP has been growing during each of the last 8 years, unemployment is down to 5% and wages have increased for middle and lower income Americans which should be a positive stimulus for increase retail sales.
So, what's going on? Why aren't these big retailers getting bigger instead of closing stores?
Well Amazon and other internet sites have simple change the retail industry for good. In the beginning, we used to think of Amazon of a new way to purchase books. But over the years Amazon has become the easiest and cheapest way to shop for millions of people. Amazon has completely revolutionized the industry by doing some things different than the rest. We could write a book about what they do but here are just a few.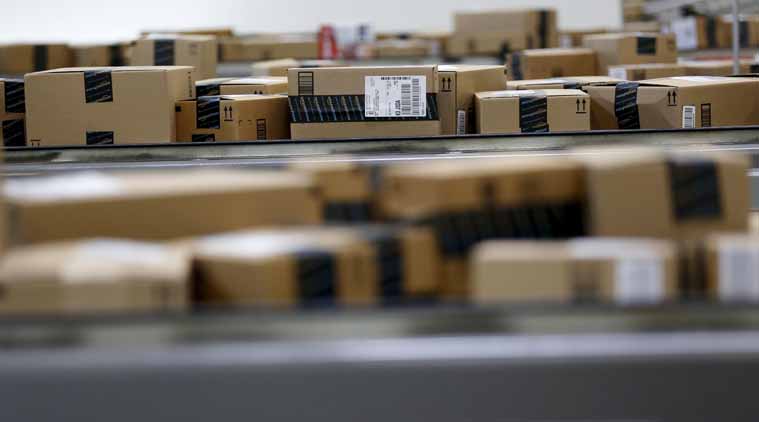 1. Online prices are reduced compared to the physical store
By eliminating physical structures such as commercial stores, millions of dollars are saved by Amazon and transferred to the customer. Better prices more clients.
2. Convenience
People are faced with two buying options. Getting dressed and drive 15-20 minutes to the nearest store or just logging into their amazon account in their cellphones and complete the purchase in 5 minutes or less to have shipped to their house 2 days later. It's easy to see why online purchases are growing.
3. No need to re-enter payment information
Once you saved your credit card info, you do not need to reenter every time you shop. Same happens for shipping address. Just click the 1-click shopping button and you are checked out. Fast and easy.
4. Don't pay for shipping
After 25 dollars on applicable items, you are not charged for shipping. Same applies if you are a member of the Amazon prime. More money for shopping.
5. Faster shipping
Fulfillment Centers technology has no precedent. Amazon is using over 30,000 robots, intelligent forklifts and machines capable of counting items on a shelf. Eliminating much of the human error and moving items to the customer very fast. Don't wait weeks, get it fast and cheap.
6. One site, a million of possibilities
Amazon offers over 500 million different products and process over 35 orders per second. If you can imagine it you probably can find it on Amazon.
Moreover, the merger between Amazon and Whole Foods will probably force other companies operating in the food industry to rethink about their current traditions business model and shift towards a stronger e-commerce oriented model. Failing to do that could drive them out of the business or make them struggle to survive in a new food retail market where competition will be fierce.
See our post Trends in Retail and its possible effects in Real Estate in Orlando which describes how some Orlando retailers are responding to these changes and how it affects Home Buyers in this area.
What do you think about these changes? What other ways do you think Amazon has change how we shop? Please leave your comments below.