10 Home Buyers Cost that you May Not Know About
Posted by Cesar Sanchez on Monday, November 27, 2017 at 3:51 PM
By Cesar Sanchez / November 27, 2017
Comment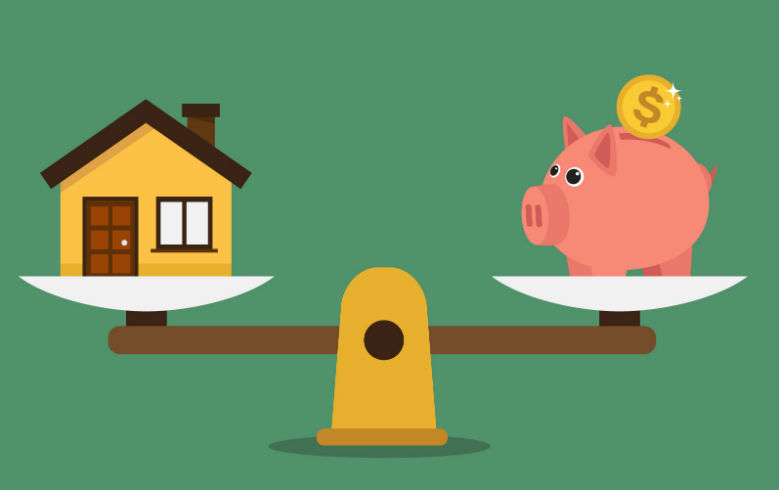 If you are thinking of purchasing a home, even if it's for the long run, you should know that there is a lot more to it than just saving for the down payment. Many expenses are hidden from the view of many homebuyers who get unpleasantly surprised when they found out about all other expenses involved in the transaction.
But this doesn't have to be your case. By reading this article you will be well aware of the main costs related to buying a new home so you can plan your savings accordingly.
1. Down Payment
This is well known, so we won't spend much time on it. Depending on the conditions of your loan it usually ranges between 3% to 20% from the home value.
2. Escrow
When you find a home you like, your Realtor will help you make an offer. If the offer is accepted by the seller, you have 3 days to deposit escrow. Escrow is an deposit of money to hold the home. This is not an straight cost as the money you deposit will be used as part of the down payment at the time of closing, but you still need to have this money available in your plans.
Deposits ranges from $500 - $2,000 or more. Luckily this amount is is usually specified by the buyer in the offer.
3. Home Inspection
Before you purchase a home, most likely you want to make sure the property is in good conditions. A home inspector will verify and make sure if any structural, electrical, plumbing or other issues exists. If problems do exist this allows you to negotiate with the seller to fix them or back out of the deal without losing your hard earned deposit. Inspections usually cost between $200 - $600 dollars depending on the size of the home and other factors. This is an upfront non refundable payment even if the deal doesn't falls through.
4. Appraisal
Your lender will request an appraisal. An appraisal is a professional opinion of a home's value. An appraisal compares the characteristics and prices of similar recently sold close by homes to reach a conclusion of the value of the home. This is important for the banks to protect their investment by avoiding giving away a larger loan than the true value of a home. Cost of a common appraisal goes from $250 - $600.
5. Mortgage Payment
Depending on the conditions, amount, and interest rate of your loan, your mortgage payment can range from just a few hundred to thousands of dollars. To get an idea of how much you will pay, get in contact with your lender to get pre-approved. That way you'll know how much you can afford for a home and approximately how much you'll pay every month.
6. Private Mortgage Insurance
If you get a loan for less than 20% of the total home value, your lender will require a private mortgage insurance. This will protect the lender in case of default. After you reach 20% equity, you can have this payment removed. Varies depending of the amount of the loan.
7. Home Owners Insurance
Homeowners insurance is critical to rebuilding, repair and replacement costs in the event of a catastrophe or theft. It's also wise to consider flood insurance, even if you don't live in a flood zone where it's required. Varies depending on the value of the home and the hazards that may be present in the area.
8. Home Owners Association (HOA)
Many home owners associations require an an initiation fee besides the regular monthly payments. This is not a considerable fee in most cases, but nonetheless paying a few hundred at most makes us include it in the list.
9. Property Taxes
Local governments charge real estate taxes to pay for public expenses, such as schools, parks and sidewalks. Even if it's not home tax season, you may end up paying for taxes right at the closing table. If the seller already paid them, the cost will be prorated between the parts depending on the amount of days the seller expended on the property from the time of payment.
10. Closing Costs
You also need an additional 2% to 5% of the home price to cover the closing costs. If a home is worth 200k, you can expect between 4,000 to 10,000 in closing costs.
Remember to ask your lender and your Realtor lots of questions throughout the entire buying process, mainly regarding costs. You don't want to elose sight of your costs right before closing with unexpected expenses.
What did you think of this article? Are there any other expenses that you can think of that ywe did not cover? Please leave your cmments below.