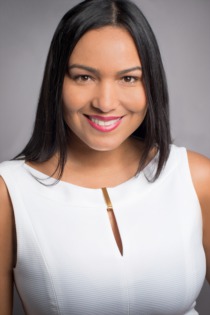 Magda understands what is like to be in her clients shoes. She knows that you need someone they can trust, competent to ensure a smooth transaction and someone that you'll enjoy spending time with. Magda believes that knowledge, communication, and dedication are some of the keys for success. 

Magda has lived in Florida for the past 16 years she has a wealth of experience, knowledge to help her clients make sound decisions about different areas in Central Florida. As one of the team leaders of CM Florida Homes Group powered by La Rosa Realty, she has over 10 years of experience in real estate, marketing, negotiation, sales and customer service. Before real estate, Magda worked for a law firm consulting and negotiating with home loan modifications and short sales. 
Magda is married to Cesar Sanchez they have 3 beautiful daughters a 19 year old in college, 9 Year old, and now the most recent a 5 month old. On her downtime she loves to travel and spend time with the family.